HCM CITY (VNS) — The 10th Saigon International Autotech and Accessories show (Saigon Autotech and Accessories) opened yesterday in HCM City with nearly 300 local and foreign firms taking part.
https://vietnamnews.vn/economy/255552/hcm-city-motor-exhibition-grows-with-intl-presence.html#rmr09I5jf1oQyQ2J.97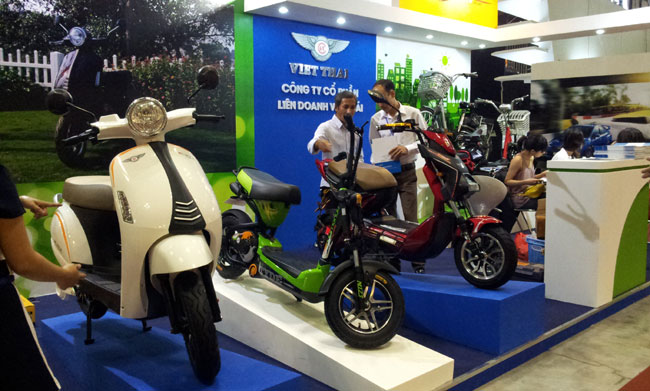 Visitors look at products at the Saigon Autotech and Accessories exhibition. — VNS Photo Xuan Huong
Products on display include spare parts, accessories, car interiors, oil and lubricants, luxury cars, passenger cars, special vehicles, motorcycles, scooters, mopeds, and assembly and maintenance equipment.
The number of companies in the support industry participating in the show this year is much higher than last year's show, with 120 domestic enterprises and nearly 150 firms coming from other countries and territories like Japan, South Korea, Thailand, Malaysia, Taiwan, India, the US and EU, according to the organisers.
Some famous brands such as Subaru, Vinamotor, VEAM and FAW Giai Phong are present at the four-day show, showcasing many popular and favourite commercial vehicles as well as special and family vehicles.
In addition, visitors will have a chance to enjoy car stunt shows in the 7,000sq.m outdoor space performed by British Guinness holder Russ Swift with breathtaking skill as often seen in Hollywood action movies.
Organised by Asia Trade Fair and Business Promotion Holdings and Taiwan's Chan Chao International Co. Ltd, the exhibition at the Saigon Exhibition and Convention Centre is expected to attract 100,000 visitors. — VNS.
Category:
Exhibition over years
Category:
Forums